Interview of Aurélia Boulanger – April 2022
CAN YOU TELL US A BIT MORE ABOUT YOURSELF AND HOW DID YOU GET INTO THE WORLD OF ATHLETICS? 
I am an engineer in the urbanism and sustainable building sector.
I arrived here by chance. In fact, I was not particularly athletic and I challenged myself to run a half-marathon in less than 1 hour 45 minutes. I didn't succeed but and so wanted to improve my performance. A friend told me about a triathlon and I participated in the triathlon at Troyes, France where I was studying and in doing so I discovered myself a passion for this sport.
I did pretty well in my first race which encouraged me to join a club.
I quickly progressed and started to win many races.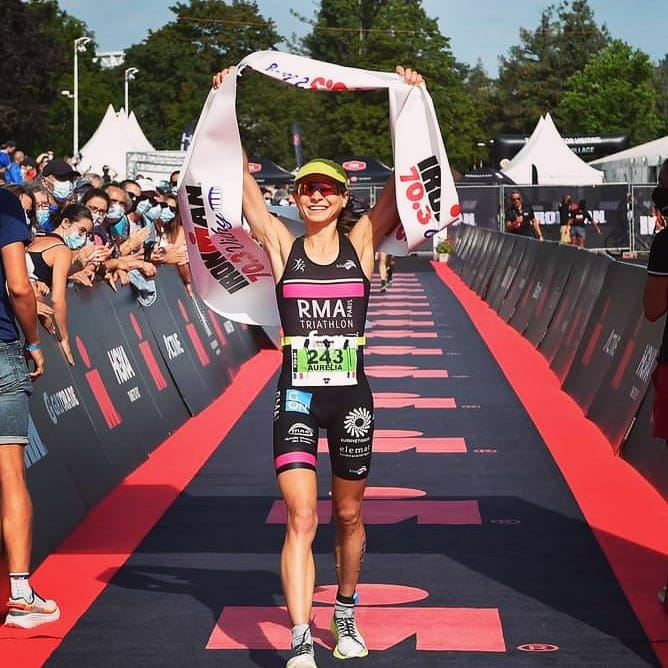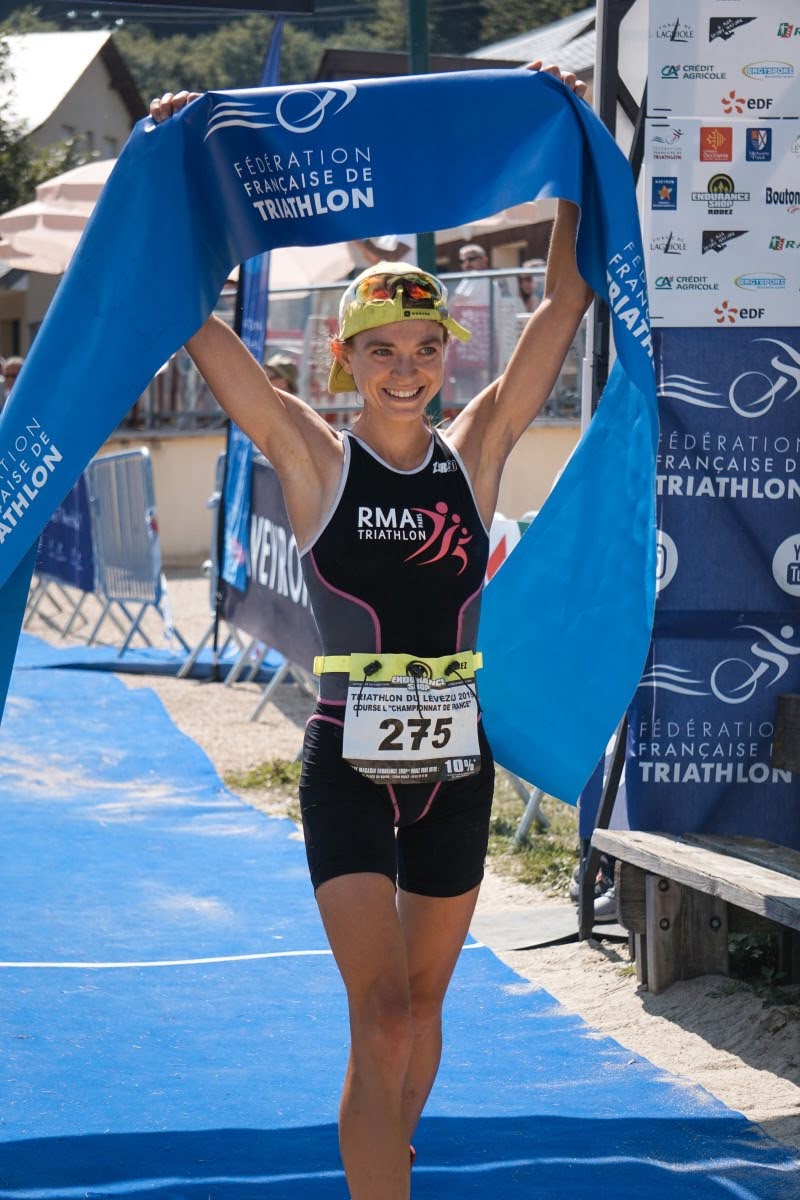 HOW DOES IT FEEL TO BE A WOMAN IN A MAN'S WORLD?
It is not exactly a man's world. In my  club for example, there are 30% women, which
is not bad. However, we meet less of them during the competitions. Many of them
practice only for pleasure and don't feel the need to compete. I think that women don't have the same ego as men and don't need to compete in order to grow in a sport. For me, competition has allowed me to grow and being a woman has not penalized me.
HOW DOES IT FEEL TO BE A TOP ATHLETE?
Attaining good results encouraged me to
continue competing: the second triathlon I did I finished first female and then I kept on going on the podium. After that I was caught up in it: you always want to do better. It is still the case now, I try to go higher and higher. Nowadays, I really have a professional
approach, I pay more attention to my nutrition, I am coached… My objective this year is to qualify to participate in the Triathlon 70.3 World Championship (1.9km swim, 90km bike, 21.1km run).
IS THERE ANY MESSAGE YOU WISH TO CONVEY IN YOUR PRACTICE OF SPORT?
If you are looking for a challenge to go beyond your limits et live an adventure, triathlon is for you. The challenges that you set for yourself will only make you stronger, more relaxed, and less stressed. For me, triathlon is my daily source of motivation.