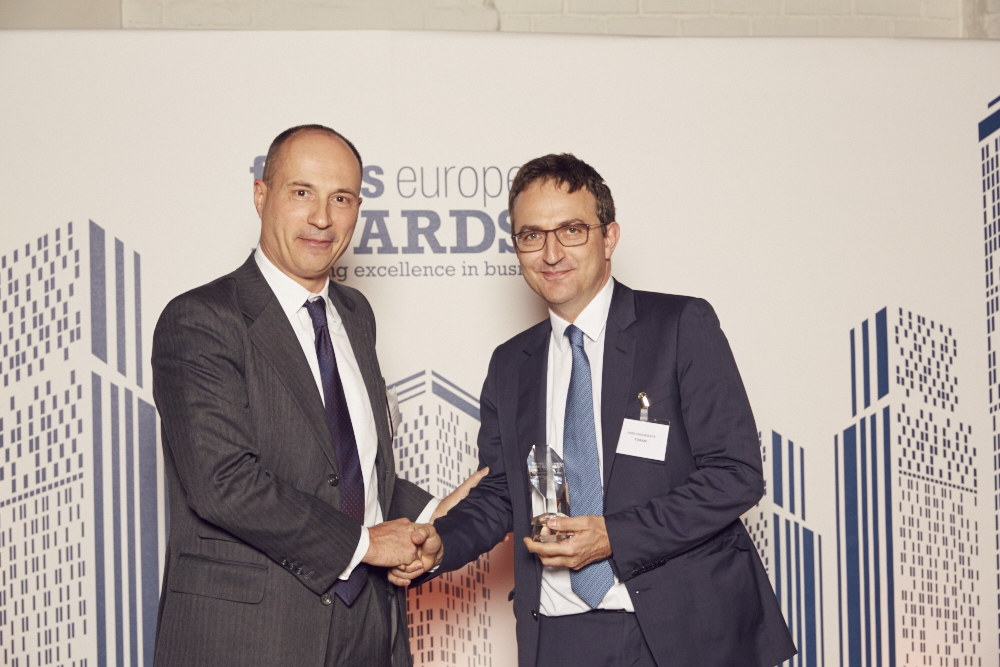 Yves Choueifaty, Founder and CIO of TOBAM was awarded "European Chief Investment Officer" of the Year at the 11th Funds Europe Awards ceremony on 26 November 2015.
Funds Europe Awards, one of the most prestigious in the asset management industry, set out to recognize achievements and contributions within the European funds community and to credit those who have advanced the cross-border agenda in the funds industry.
The Best CIO award recognized in particular growth and excellent investment returns, through strong, innovative leadership, strategic thinking and successful achievement of stated investment aims.
The judges commended Yves for "establishing a reputation as one of the founders of what has become known today as smart beta investment". They added that "ten years after starting his own firm TOBAM, he continues to beat the drum for his contrarian, anti-benchmark philosophy, patented as the maximum diversification approach."
This is the second year in a raw, that TOBAM is awarded by Funds Europe. 2014 awards season recognized TOBAM as a special commendation to the Asset Manager of the Year (under €20bn AuM) award.