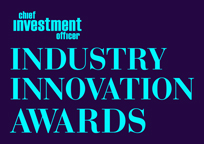 The sixth annual celebration of innovation in the global asset management and asset owner communities gathered 450 Chief Investment Officers and senior investment managers from the most prestigious institutional investors in the United States.
The Award ceremony took place on December 3rd 2015 in the New York Public Library.
TOBAM was awarded the "Equities Manager of the Year" recognition for 2015 – having been shortlisted in the category along with Wellington and Blackrock.
An advisory board made of journalists and industry experts chose TOBAM as the winner, recognizing "the company's absolute dedication to research, as well as his pioneering role in "the foundation of the alternative/smart beta movement".