TOBAM awarded 'Emerging Markets Manager of the Year' at the prestigious Pensions Age Awards 2020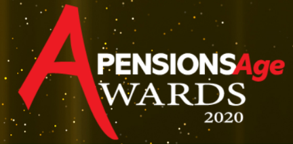 We are pleased to announce that TOBAM has been awarded "Emerging Markets Manager of the Year" at the 7th annual Pensions Age Awards on 27th of February 2020 in London at Marriott Hotel Grosvenor Square.
This award adds to the strong recognition of TOBAM's Emerging Market strategy which has also been previously awarded last May 2019 at the prestigious UK Pensions Award 2019 ( Click here ).
The main achievements that were outlined in TOBAM's award entry were TOBAM's commitment to the sustainability , the performance of the Anti-Benchmark® Emerging Markets strategy (outperforming the benchmark whilst reducing volatility) and the significant research capabilities of TOBAM. The entry notably highlighted how the Emerging Market strategy is a solution for investors looking to diversify away from the highly concentrated indices (MSCI EM's top 5 (mainly IT stocks) represents close to 20% of the index, the same weight than the bottom 817 stocks).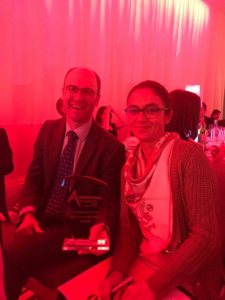 The Pensions Age Awards are acknowledged as one of the  most prestigious accolades in the pensions industry. The Awards recognize the achievements and credit those who have contributed in a multitude of ways to the pensions industry over the past year.
The awards are rigorously judged by a panel of Managing Directors, Policy Leads, trustees and Partners who are highly regarded in the industry.
The Emerging markets category was extremely competitive. Other shortlisted firms included Artisan Partners, Ashmore Investment Management, Hermes Investment Management, HSBC Global Asset Management, Neuberger Berman, PGIM Fixed Income and Vontobel Asset Management.
As a part of the Emerging Market strategy, TOBAM believes that fundamental rights are a principal source of economic growth and supports Human Rights Watch and Reporters Without Borders through a unique donation mechanism.
(Source: https://www.pensionsage.com/awards/ )
Disclaimer: These awards are not indicative of TOBAM's future performance.